About Dr. Matrishva B. Vyas
Dr. Matrishva B. Vyas is an Orthodontist by profession based at Nagpur. He did his BDS and MDS from Govt. Dental College, Nagpur in 1992 and 1996 respectively.
Sensing a need for photographic documentation of his patients, he took to learning photography. With the Tiger Capital of India being his home, his interest in wildlife photography was naturally piqued.
Awards
# 2nd prize in 'Portrait and Glamour' category in photography competition at 'Fotocon
2009', Bangalore.
# Consolation prize in 'Wild-life' category in photography competition at 'Fotocon
2009', Bangalore.
# Third prize in "I am Into the Wild" contest Organised by Nikon India, August 2016.
#PSI Gold (Nature) at 15th PSI International Salon 2016.
Had an incredible week at Masai Mara with Dr. Vyas. The trip was meticulously planned and very well executed…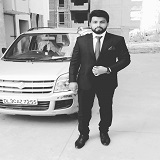 Dr matrishva vyas is a great teacher and has a wealth of knowledge and share it in a very interesting way…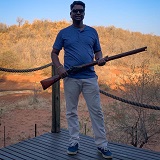 Had an enriching and learning experience with Matrishva sir at Bandhavgarh. He is a teacher par excellence, an individual who is so friendly and open to ones doubts.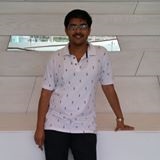 Sir your workshop has enriched our knowledge regarding use of photographs as a diagnostic tool. It was an amazing experience.
We had an amazing time with Dr. Vyaas. He personally picked us up from the Airport and joined us on the first safari with us. His knowledge about just the different flora and fauna etc is amazing.