Maasai Mara Photographic Safari
6th November – 2nd December 2023
Duration : 6 Night /7 Days
Destination : Nairobi, Maasai Mara National Park, Mara North Conservancy.
# Prime Game viewing and unparalleled wildlife photographic opportunity.
# Nairobi – Maasai Mara – Nairobi by Air Kenya flight.
# Only 4 px per Open Land Cruiser.
# Stay inside the National Park boundary and Conservancy.
# Night safari on a full moon night of 27th and 28th November.
# Online Photography classes month before the tour to understand basics and the
specific requirements for different types of photo opportunities in Maasai Mara.
# On field and in camp training while on safari in Maasai Mara.
We welcome beginners in photography as well as experienced photographers who
wish to push their photography to the next level. That said, it is not necessary to be
a photographer to join this safari, you can simply be a nature lover.
Your photography Guide Dr. Matrishva Vyas will lead this safari and share his wildlife
and photography knowledge to ensure that you return home with excellent suite of
images and enhanced knowledge on photography.
It is vital that you are well prepared for this safari. To ensure that, we will provide you
all the necessary information regarding packing, camera, lenses, and other
photographic accessories specifically needed for Maasai Mara, and a myriad of other
general useful information.
To maximise the game viewing experience, we will embark on a full day safari on
certain or all days depending on the sightings and specific inputs from our Maasai
Guides
After the safari is over, online classes on post processing will be held to continue our
learning experience. We will specifically work on those images which has been shot
by you to make you understand the nuances of post processing.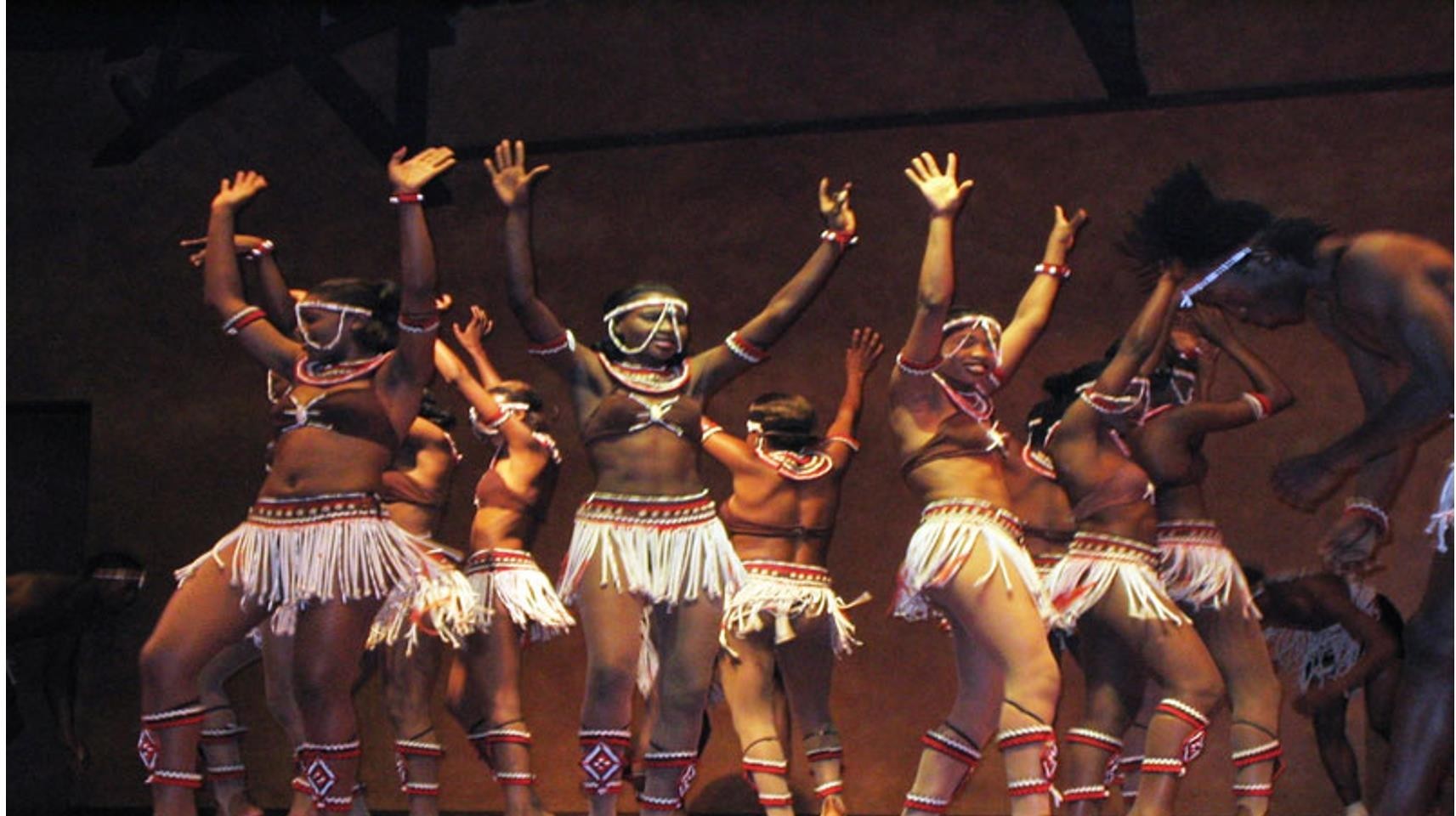 Upon arrival and immigration check you will be welcomed by our
transfer drivers at arrival section of Jomo Kenyatta international Airport Nairobi. After
a short brief you will be transferred to the Weston Hotel.
On this day you will have an optional activities like visiting National Museum of
Nairobi or planning a visit to Maasai market (at your cost). Meal Plan: Dinner and
Next day Breakfast. Optional activities in Nairobi can be planned depending on your
arrival time.
After early Breakfast, board early morning flight to Maasai Mara. Reach Maasai Mara
North Conservancy around 8:30 AM where you will be greeted by our Maasai
Guides. After a brief you will settle in your safari vehicle and your safari starts right
from the airstrip. You will have a fully openable canvas window and canvas roof
Land Cruiser for epic safari experience. Each vehicle is 7 seater + Guide/Driver, but
you will be only 4 px per vehicle. Extra seats will be removed for the convenience
and ease of movement.
To view the safari vehicle which will be used you can watch this YouTube video
https://youtu.be/6-VCXmqqxdg
You will reach your lodge at around 11:30 dictated by the sightings in the morning
game drive. We will stay in luxurious and spacious Royal Mara Lodge, in North Mara
conservancy. https://www.royalmara.com/ Conservancy is and has always remained
a luxurious and relaxed experience, both from the standpoint of its world class
accommodation and uncrowded game viewing experience.
Heck-in, Lunch, Late evening Game Drive to be extended till night. Today, we will
take the full advantage of the full moon night which falls on this day ! Dinner and
retire for the day.
Today we will go for a full day game drive or morning / Evening game drive as per
your inclination in Mara North Conservancy with packed breakfast and lunch to be
enjoyed alongside its rich wildlife. This day also we can explore night drive.
Return to the lodge, dinner and retire for the day.
Today we will have similar activity like previous day, and you go for a full day game drive or morning / Evening game drive as per your inclination with packed breakfast and lunch to be enjoyed alongside the great Mara River and its rich wildlife.
This day we will be shifting to Mara National Park. National Park has its own charm with abundance of wildlife and always a treat to watch huge volume of animals.
Her we will stay in Lorian safari camp www.loriansafaricamp.com It is located inside the park boundary in the so called Kobosho area of Maasai Mara. (Kobosho was a famous leopard residing in this area hence the name of location) After lunch and a quick nap, you will be driven for the evening game drive in Maasai Mara national reserve. Back to camp for dinner and retire for the day. You can watch this YouTube Video to know how the tent in Lorian Safari camp looks like.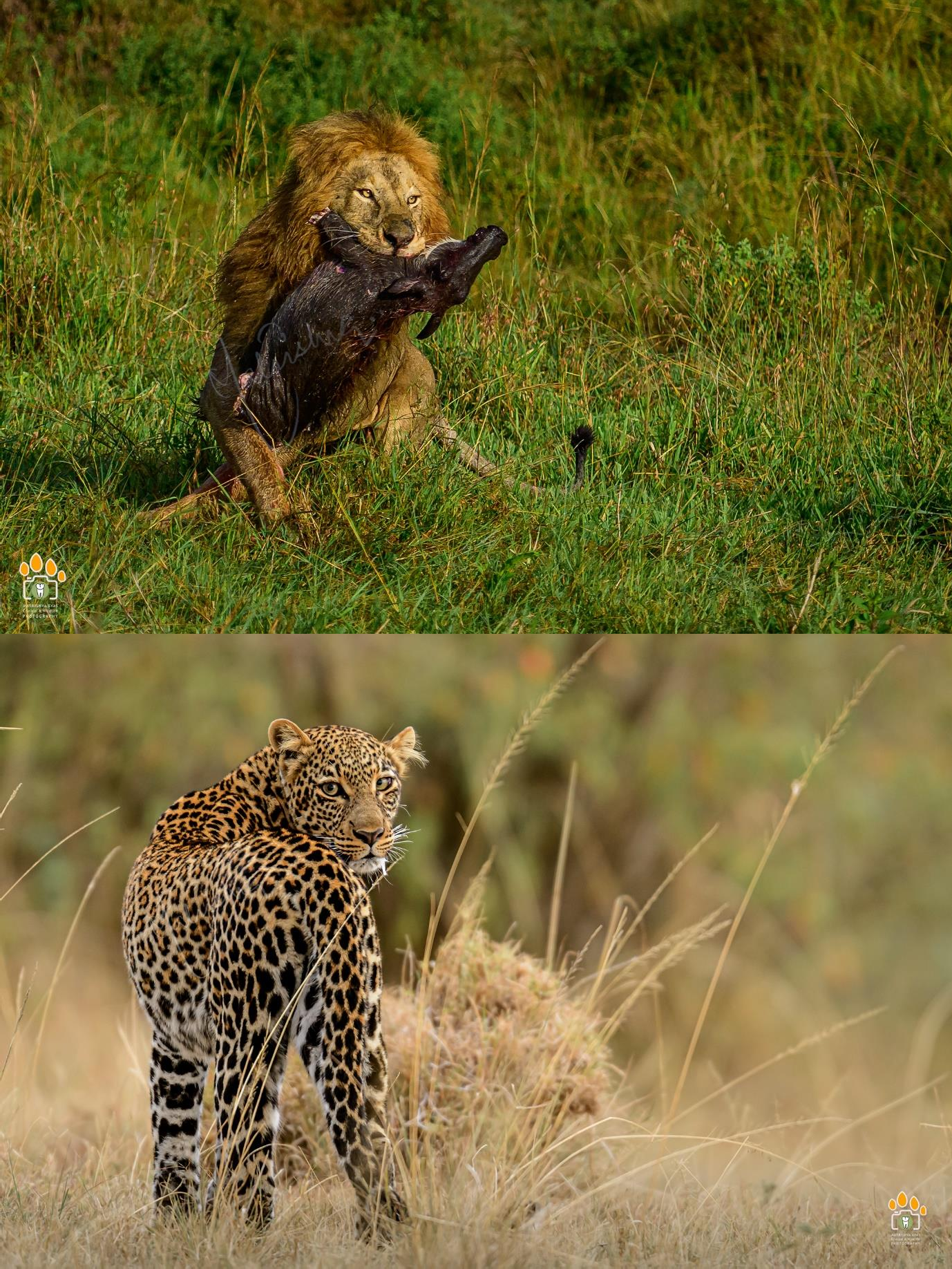 Today we will go for a full day game drive or morning / Evening game drive as per
your inclination in Maasai Mara National Park with packed breakfast and lunch to be
enjoyed alongside the rich wildlife. Depending on the previous day sightings and
experience, we may tailor our safari timings.
This is the last morning in Maasai Mara for this safari, and we will do an early
morning game drive, return to the camp for breakfast, freshen up, checkout and
proceed to Mara airstrip for boarding our flight to Nairobi. Surface transfer to
International Airport. End of Tour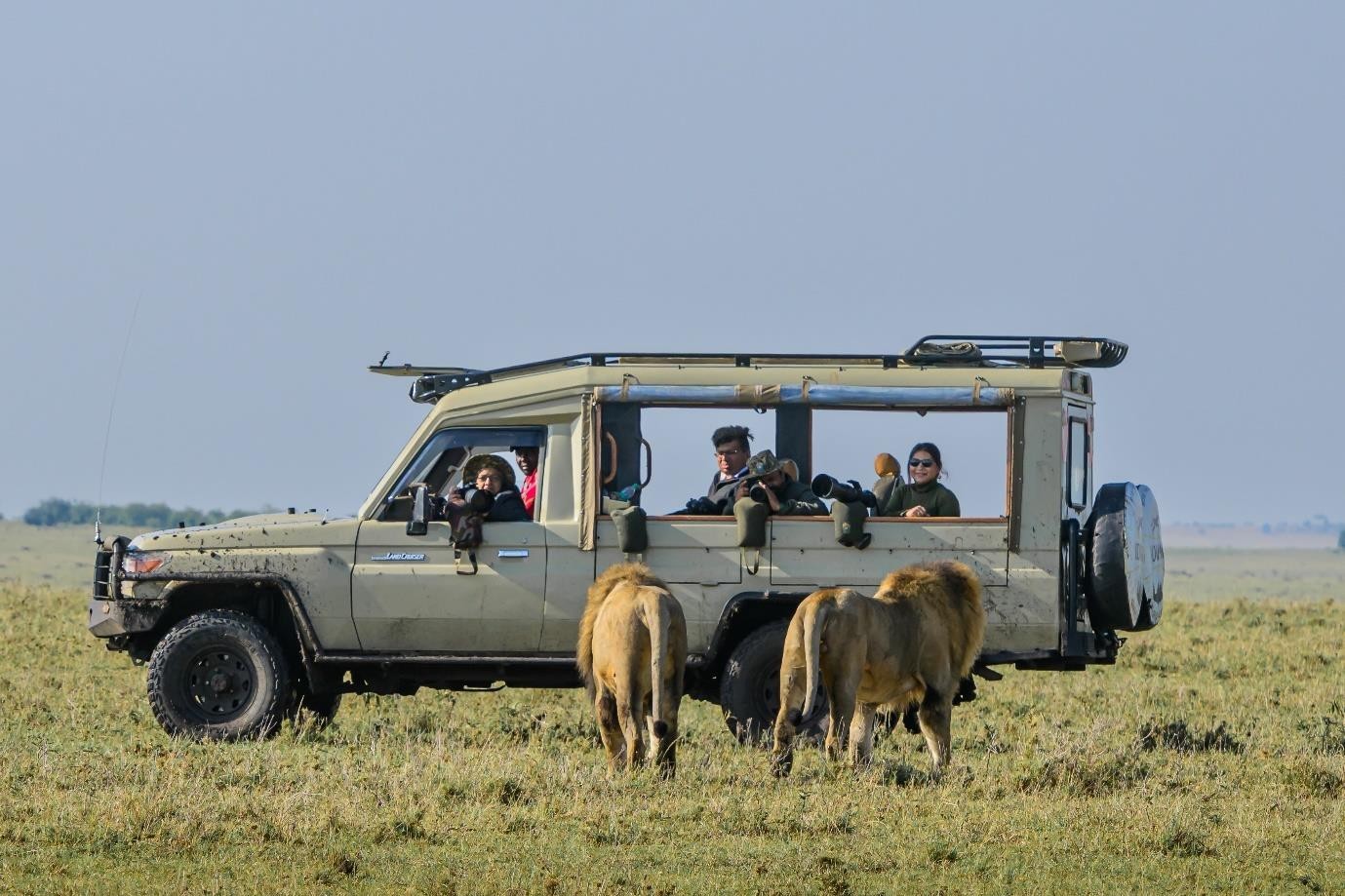 Cost: $2450* + 5% GST* PP ex Nairobi. (+ 20% refundable TCS if applicable).
Includes: All activities mentioned above. Meal plan starts from dinner on November 26 to Breakfast on December 02, 2023.
Excludes: Visa, International Airfare, vaccination, travel insurance, Items of personal nature, Alcoholic and Soft drinks, Tips and Gratuities.
If you are interested in Balloon safari it will cost around $450 pp and can be booked directly on previous day.
Please note that your moderate level physical and mental fitness is must to join this safari.
Contact:
Matrishva B. Vyas
+91 98902 20648
It is not necessary to be a photographer,
 to join this tour…….you can simply be a nature lover.
"Your taste can differ;
but our commitment to excellence is unchanged"